Product Highlights
Helps in athletic performance & endurance Enhancer
Confidence booster & helps to reduces stress level
Rejuvenate reproductive system
Work as a natural fertility booster
Helps to improve blood circulation to every curb of body
Prevent Nitric Oxide deficiency & helps to Endocrine glands working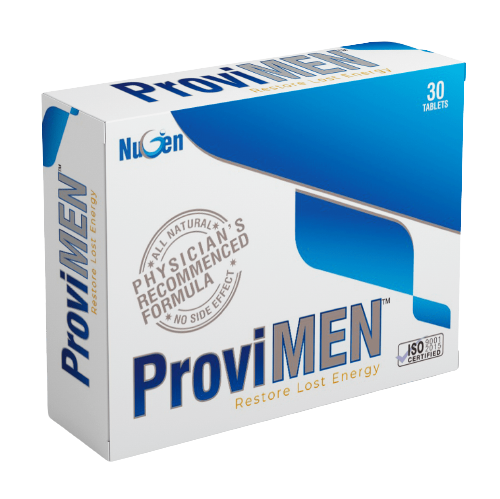 Optimized Performance
PROVIMEN tablets are designed to restore lost energy, which we lost in our daily life (age factor). It supports male endocrine system, particularly for reproductive health, boost's athletic performance and endurance. Ingredients presented in PROVIMEN, help to prevent Nitric Oxide deficiency and make blood circulation efficient, relive general fatigue, improves mood and reduces stress level. 
PROVIMEN contribute to quality optimization of seminal fluid which supports sperm quality, quantity and maintain its motility & morphology which is a key factor in the conception process. 
PROVIMEN Tablets hasn't any kind of chemical and hormones, instead of that PROVIMEN consist on totally natural ingredients which not only help to restore lost energy but also help to activate internal normal endocrine system to work the way they were made to and also enhance sexual urge boost energy refresh mode and give pleasure along with mental satisfaction.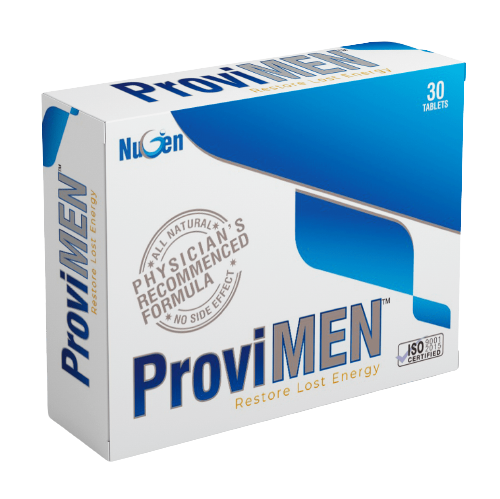 Stamina & Confidence
PROVIMEN tablets designed to helps in male reproductive health (P.E & E.D), relives general fatigue and enhances athletic performance & endurance